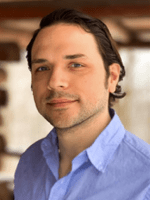 Rick Brown
CEO, Co-Founder
Rick Brown is the CEO and co-founder of Odyssey Semiconductor, Inc. He has 18 years of experience in the design and fabrication of semiconductor devices, mainly specializing in gallium nitride and related materials. Prior to Odyssey Semiconductor, he was a visiting scientist at Cornell University where he worked on developing gallium nitride-based transistors for radio frequency communications applications and also was a founding member and device scientist at Avogy, Inc. (a Khosla Ventures company). Rick holds a B.S., M.S., and Ph.D. in Electrical and Computer Engineering from Cornell University.
James Shealy
Advisor, Co-Founder
After earning his doctorate, James Shealy held a dual appointment at Cornell as a research associate and at General Electric as a principal staff scientist. He joined the faculty in 1987and is active in developing Cornell's laboratory research in compound semiconductor materials and related graduate courses. Prior to Odyssey Semiconductor, he has served as a founding member of both Akoustis Technologies (AKTS) and RF Nitro Communications, which was acquired by RF Micro Devices (RFMD). James holds a B.S. from NC State University, an M.S. from Rensselaer Polytechnic Institute, and a Ph.D. from Cornell University.
Alfred Schremer
VP of Research and Development
Alfred Schremer has 40 years of experience working in the field of III-V semiconductor switch applications in RF-and optoelectronics. Prior to Odyssey Semiconductor, he joined Binoptics Corporation at its inception in 2001, serving in various roles from Lab Manager to Director of Research, refining the etched facet laser processes which led to the enabling of low-cost wafer-scale manufacturing of Fabry-Perot and distributed feedback lasers for the data and telecom markets. In December 2014, Binoptics was acquired by Macom Technology Solutions Inc., where Al served as a Director of Engineering, supporting the manufacturing and development of etched facet lasers. Al holds a Ph.D. in Electrical Engineering from Cornell University, where he investigated various aspects of semiconductor laser physics, using lasers he fabricated from epitaxial materials he grew using facilities within the School of Electrical Engineering.